I'm writing, for the first time, a "Hello new week" post and linking in the comments at Lisa Leonard's blog.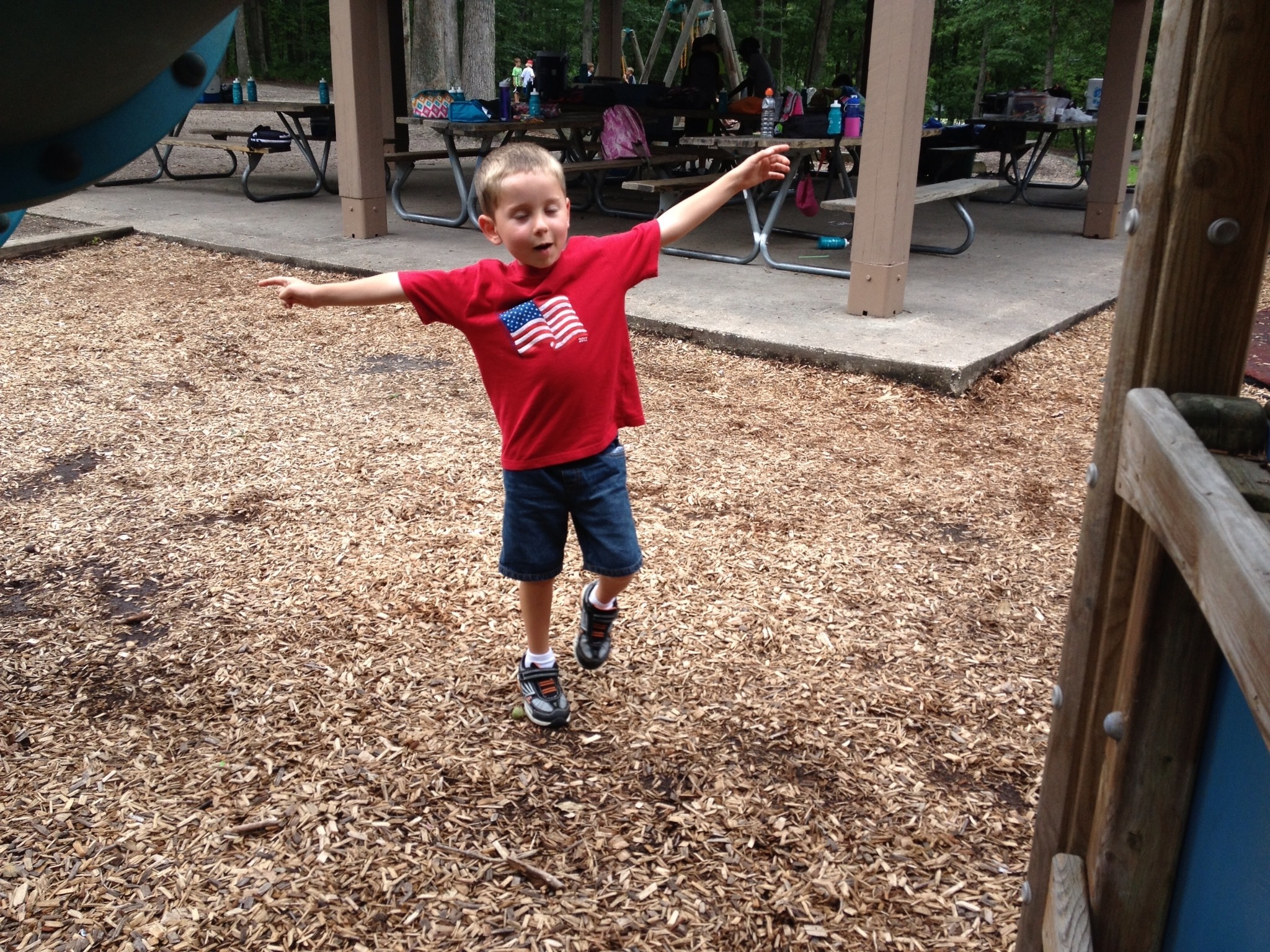 The new five-year-old telling me a story at the park in Virginia earlier this month.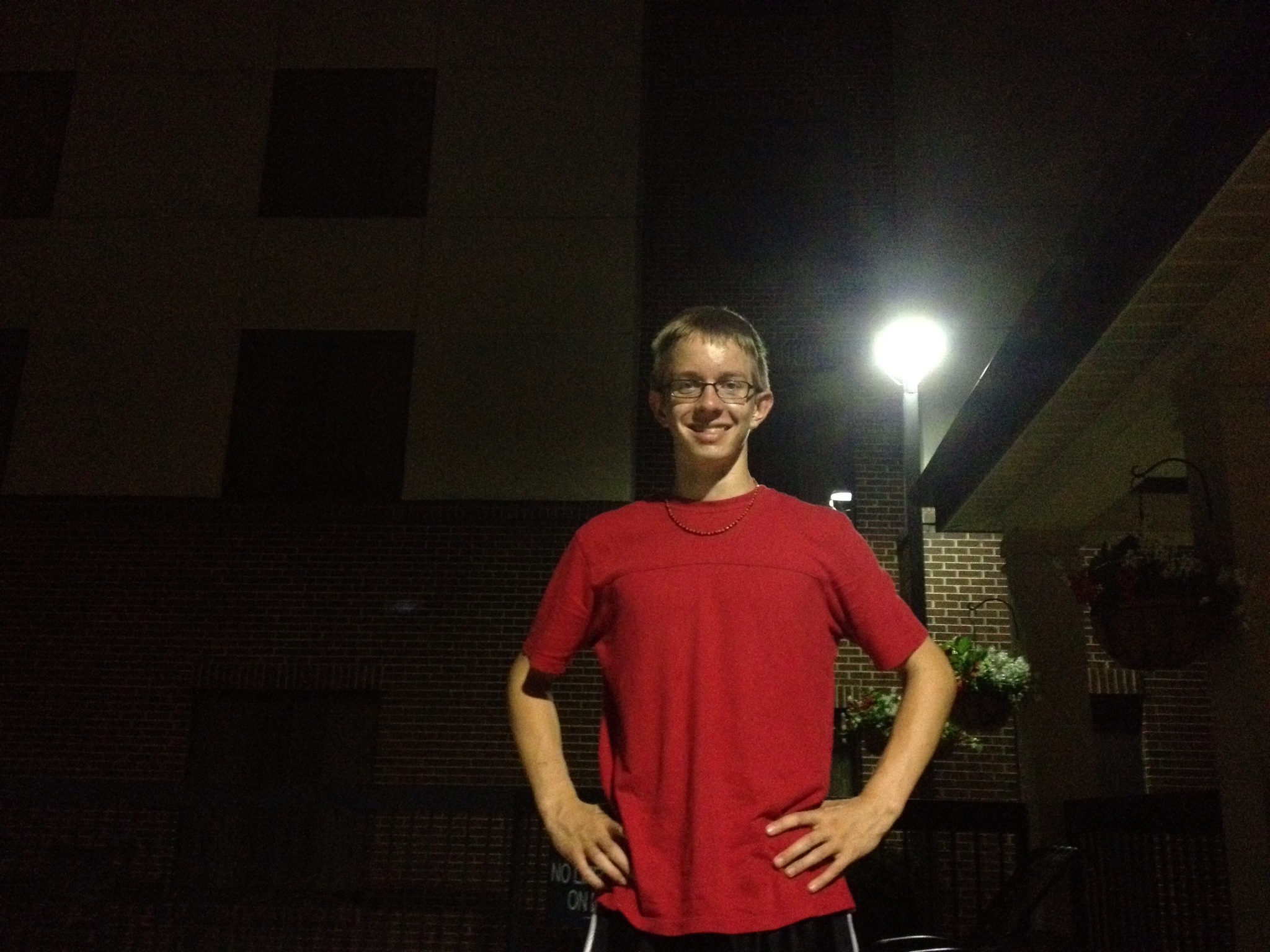 The will-be-17 tomorrow-year-old posing for me at the pool at the Homewood Suites in Virginia.

Lifeguarding for my boys, minus the two oldest, plus two neighbor's grandsons.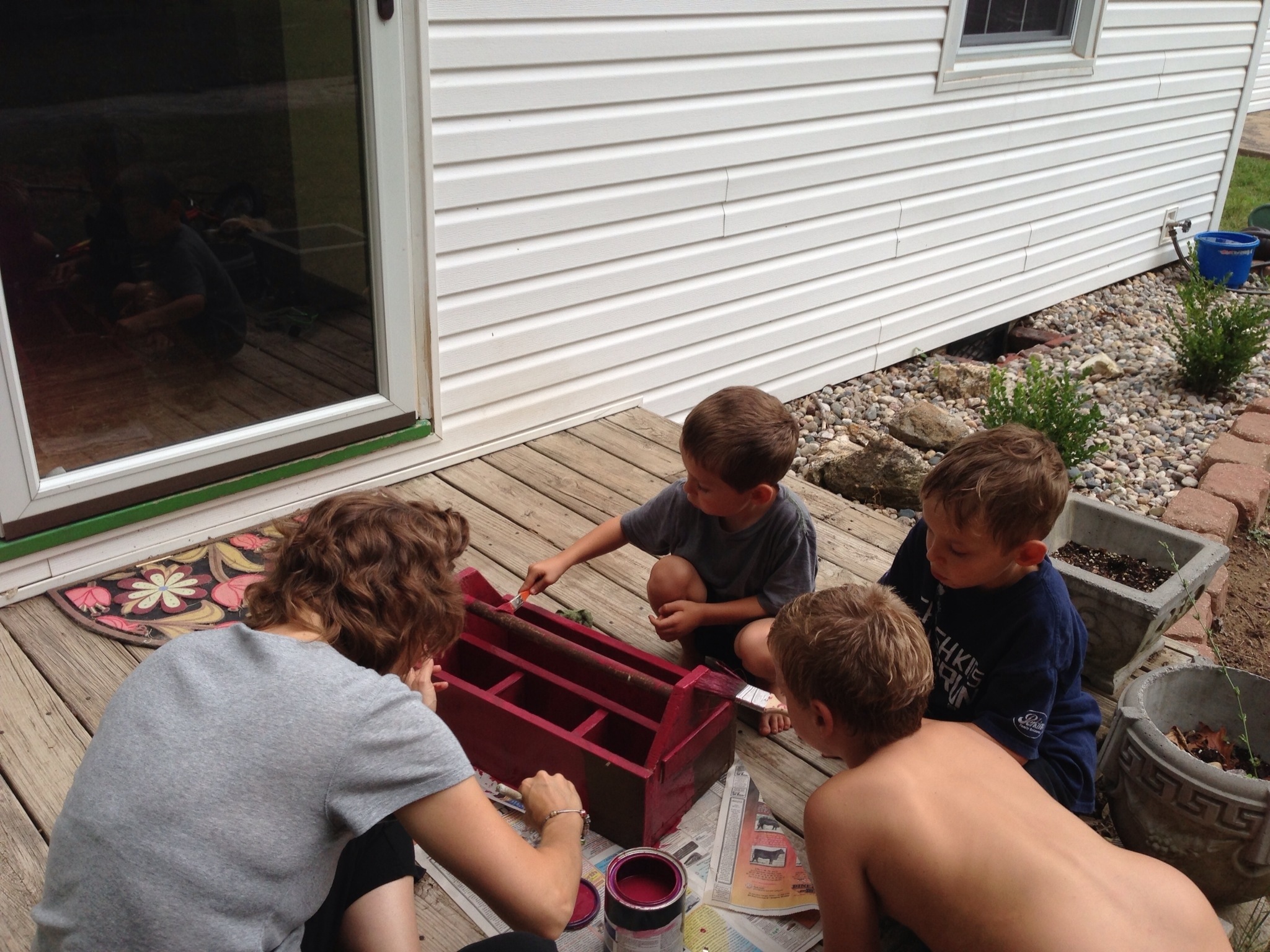 Painting an antique thrift-store tool box this afternoon with my two youngest and a neighbor's grandson.
Hello today's birthday date with my five-year-old youngest.
Hello celebrating my oldest turning 17 (!!!!!) tomorrow. How in the world?
Hello meeting new neighbors yesterday (they came to introduce themselves–we are a lame greeting committee) 🙁
Hello continuing the major de-cluttering. We are very grateful for a gracious trash service and will be giving them a gift Wednesday morning as a thank you!
Hello lifeguarding.
Hello cooler temps, which make being outside wonderful, but the un-heated pool not-so-much. (Yea! Short lifeguarding break!) 🙂
Hello getting the children registered for our second year of speech and debate.
Hello going to the big city county fair on Friday for the first time in years to see the children's first year blue ribbon 4H exhibits that moved on from our club's small county fair. (That was a confusing mouthful!)
Hello volunteering with Rachel to sort new school supplies for the Salvation Army with new friends on Saturday.
Hello planning on enjoying the last month of summer before we start school after Labor Day.
And, Hello doing this again next week!
Psalm 135:5 (NKJV)
For I know that the Lord is great,
And our Lord is above all gods.