Grace
In the spirit of the post I wrote last month when the FMF topic was mercy, I will begin with a few definitions.
Google:
2. (in Christian belief) the free and unmerited favor of God, as manifested in the salvation of sinners and the bestowal of blessings.
"the graces of the Holy Spirit"
Mirriam-Webster:
1 a : unmerited divine assistance given humans for their regeneration or sanctification
b : a virtue coming from God
c : a state of sanctification enjoyed through divine grace
Unknown:
When you get what you don't deserve.
Elizabeth M.:
1. Receiving goodness from God on a daily basis in the form of two wonderful parents, a super husband and six incredible blessings by birth.
2. The patient, loving kindness and forgiveness of Jesus on the days when I'm not feeling grateful for the above grace-gifts.
1 Corinthians 1:3 (NIV 1984)
"Grace and peace to you from God our Father and The Lord Jesus Christ."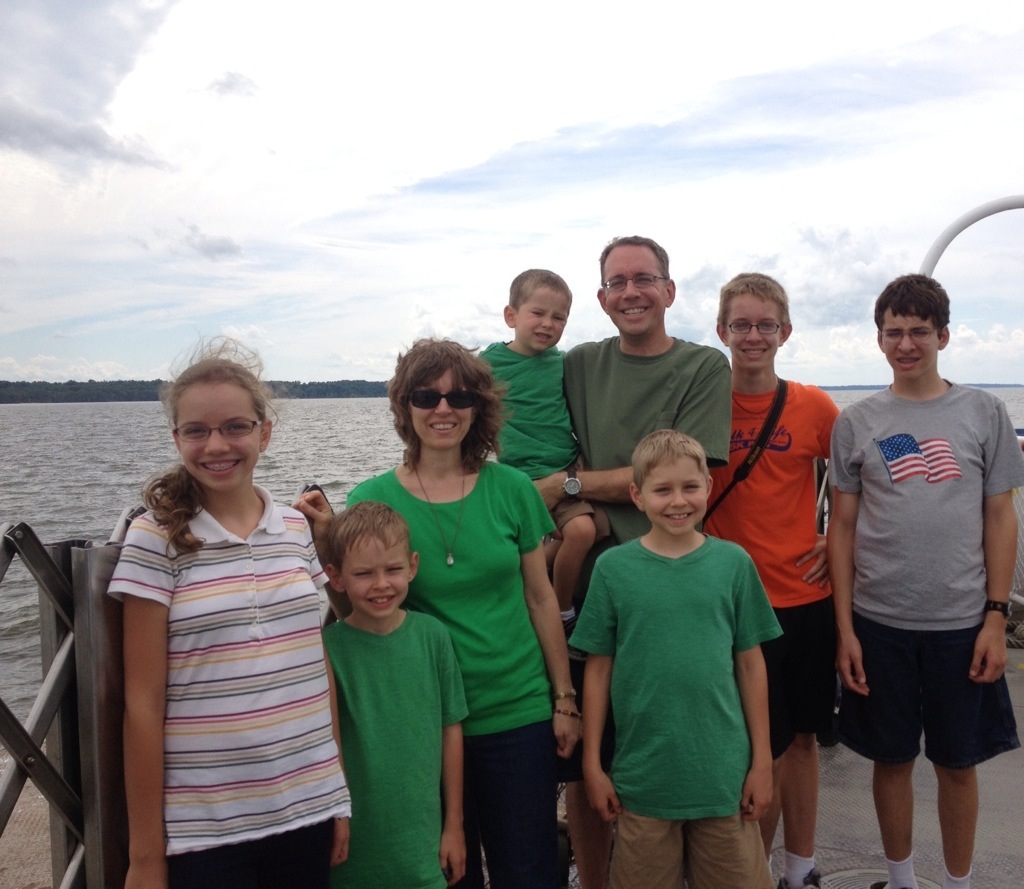 Squinting family photo from the deck of a ferry during our Virginia trip in July. 🙂
**I forgot to set a timer–I don't think it was too much over the limit though.