It's late Thursday night and I'm linking up to Lisa-Jo Baker's Five Minute Friday writing group.
Mercy:
Google defined mercy as :
Compassion or forgiveness shown toward someone whom it is within one's power to punish or harm.
Merriam-Webster:
Compassion or forbearance shown especially to an offender or to one subject to one's power; also : lenient or compassionate treatment.
Unknown:
When you don't get what you deserve.
Elizabeth M.:
1. Something I want to receive and need on an almost-constant basis some days (thinking about the hormone wall I hit yesterday), but don't do so well giving to others, especially my sweet family.
2. Keeping my cool, when the boys are wreaking havoc on school. 😉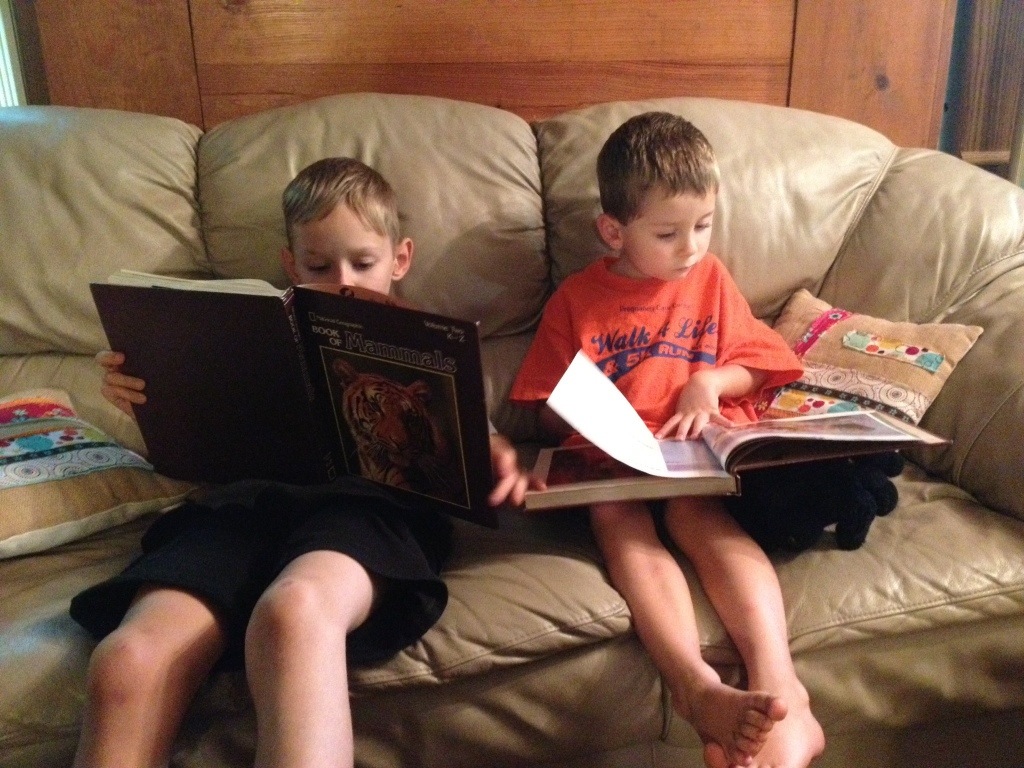 A calm moment with new-to-us/vintage animal books from a sweet neighbor.
Psalm 145:9 (NKJV)
"The Lord is good to all,
And His tender mercies are over all His works."