Belong
These people. These seven interesting, loud, creative, not-so-compliant, mostly strong-willed gifts are mine. They are mine. I belong.
I struggle with friendships. I like people. I really do, but they tire me quickly and I tire them quickly, when I end up blathering on about this or that in my odd introvertedness and haven't been able to find a core group that "everyone" says you must have.
I have these people. God gave them to me and they are mine forever. Because, you know, I do know where they live 🙂
My husband thinks I'm a nut, he is waiting for me and started playing "Isn't She Lovely" with his free trial of Spotify.
So, I'll finish with this: I belong, they belong, we all belong. (That sounds like some preschool song!) We belong to God, to each other.
STOP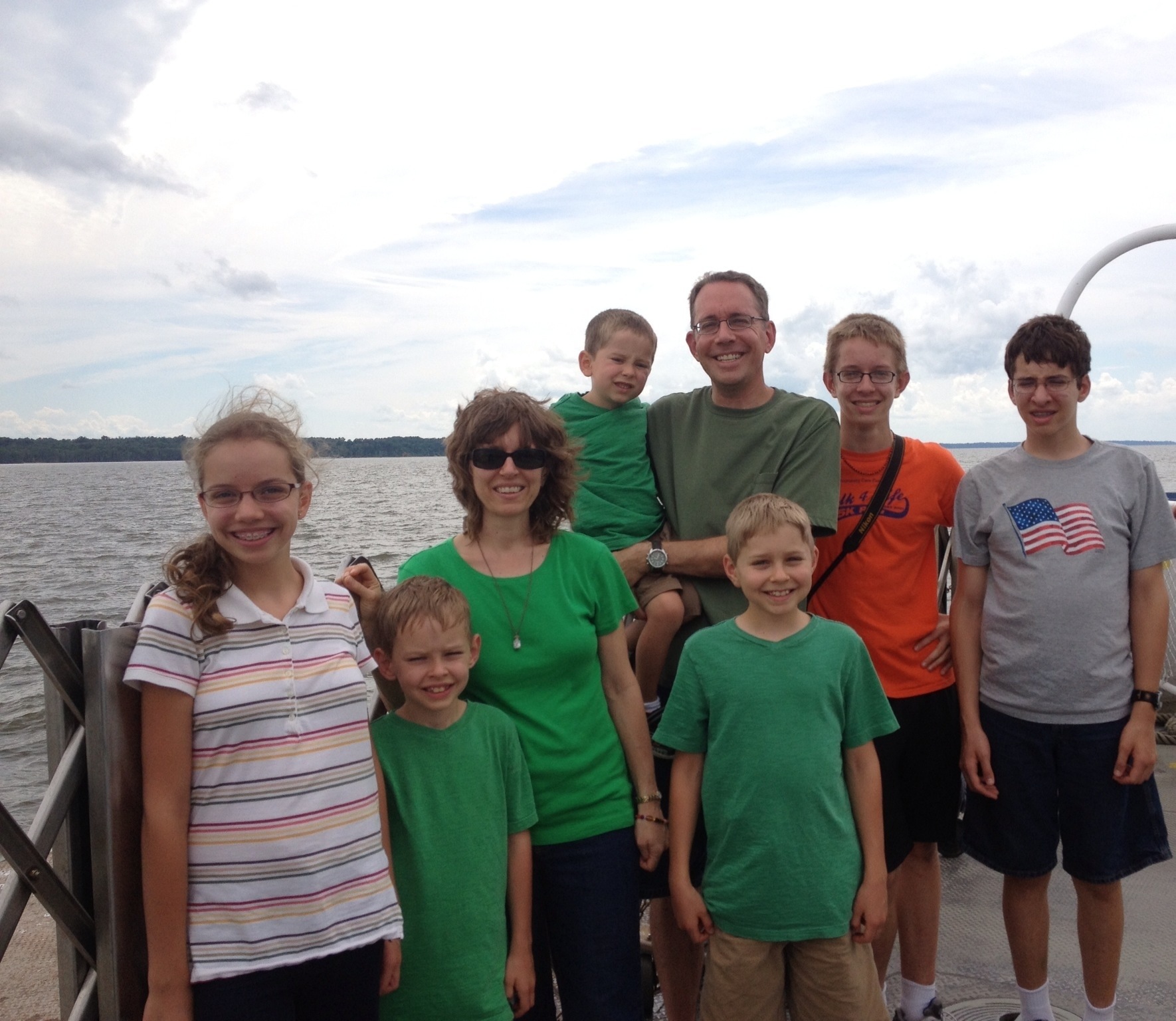 Squinting on the Jamestown Scotland Ferry last week after visiting Williamsburg.
Psalm 27:1 (NKJV)
The Lord is my light and my salvation;
Whom shall I fear?
The Lord is the strength of my life;
Of whom shall I be afraid?