A few shots of the morning and afternoon: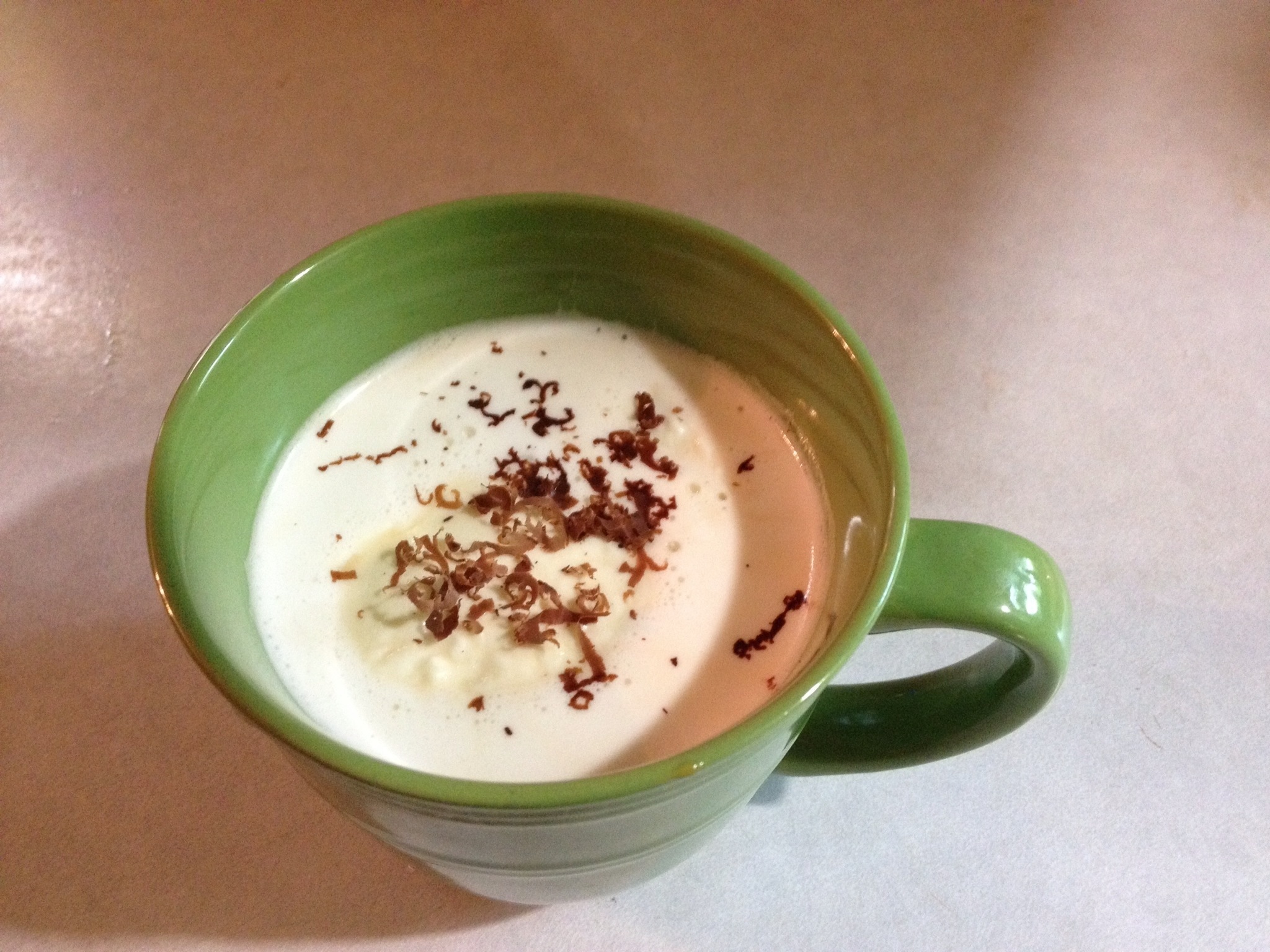 Yummy decaf mocha with homemade whipped cream and dark chocolate shavings made by my favorite daughter and her daddy.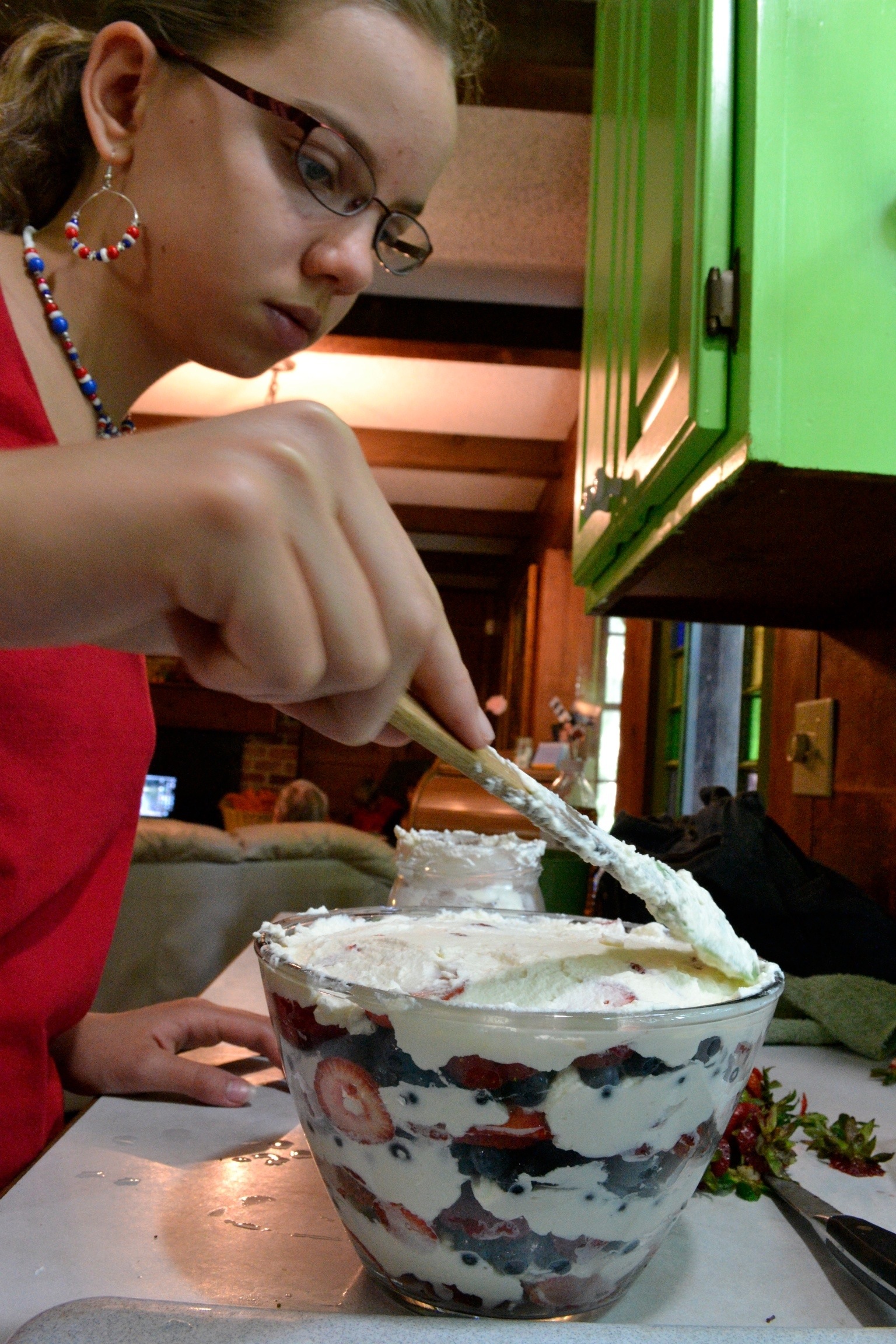 The favorite daughter putting the finishing touches on our red, white and blue dessert.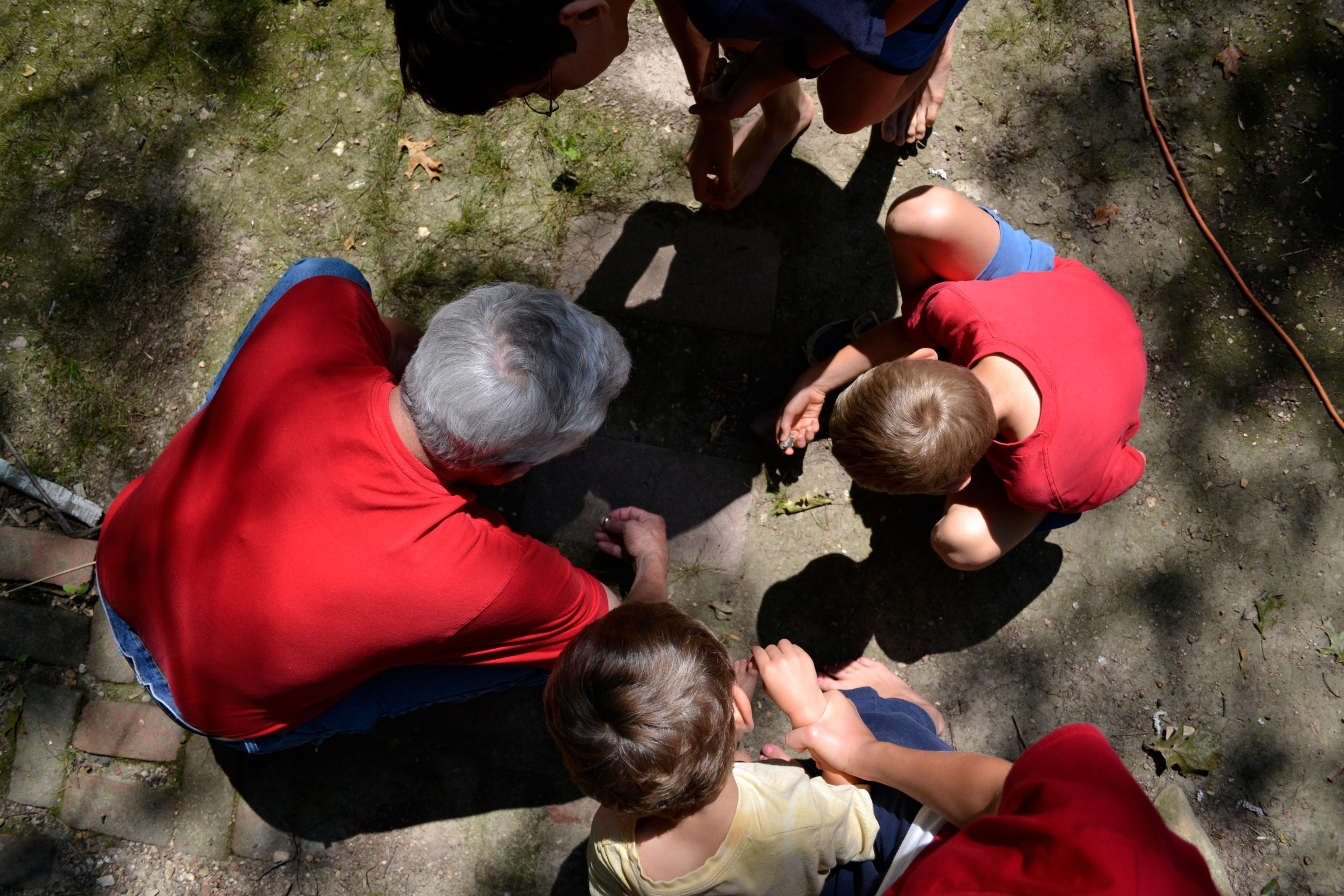 Grandpa doing a cool "How do you tell if gold is real?"experiment with the boys–Scratching his wedding ring, then iron pyrite on a concrete block!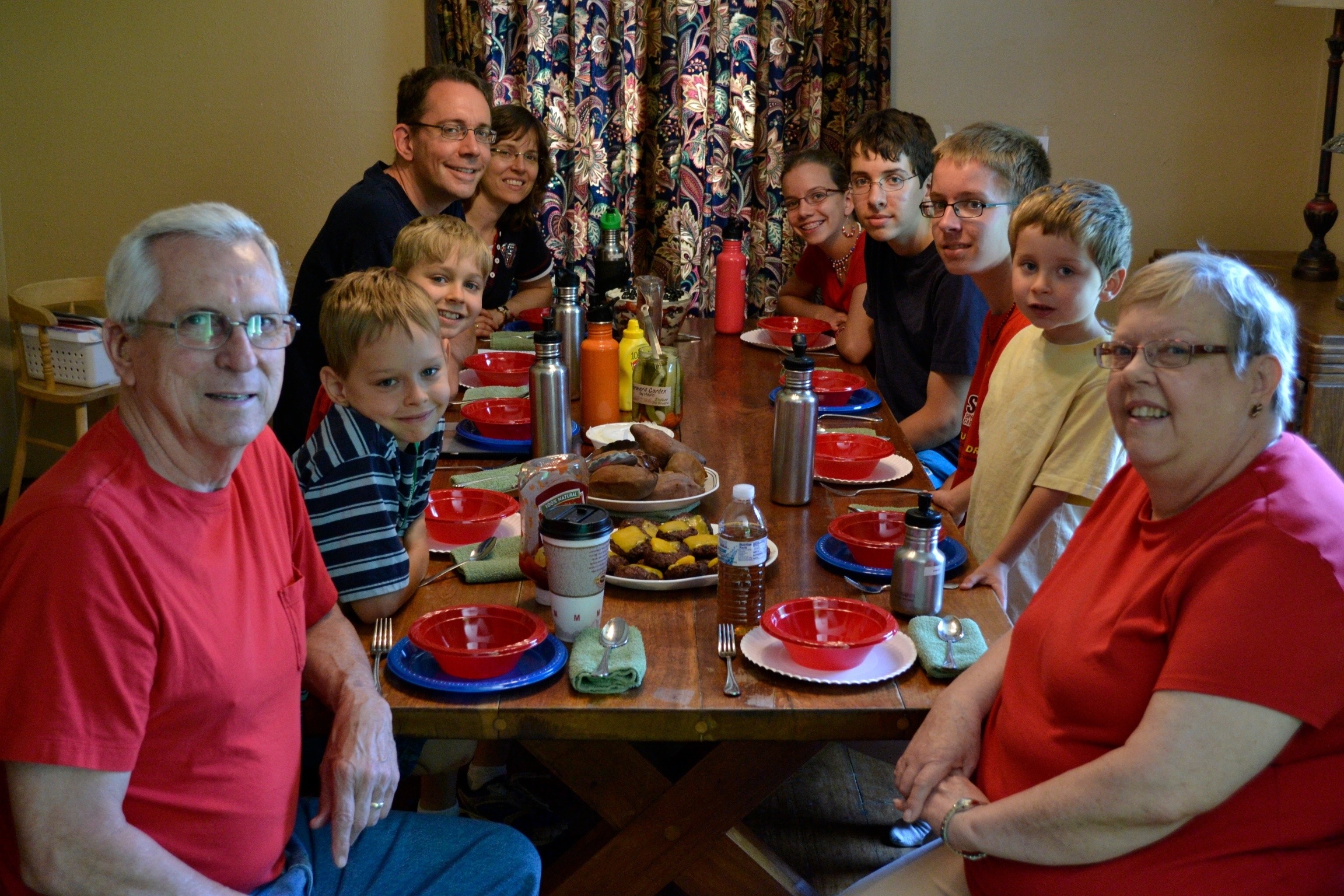 Independence Day lunch. Simple and enjoyed.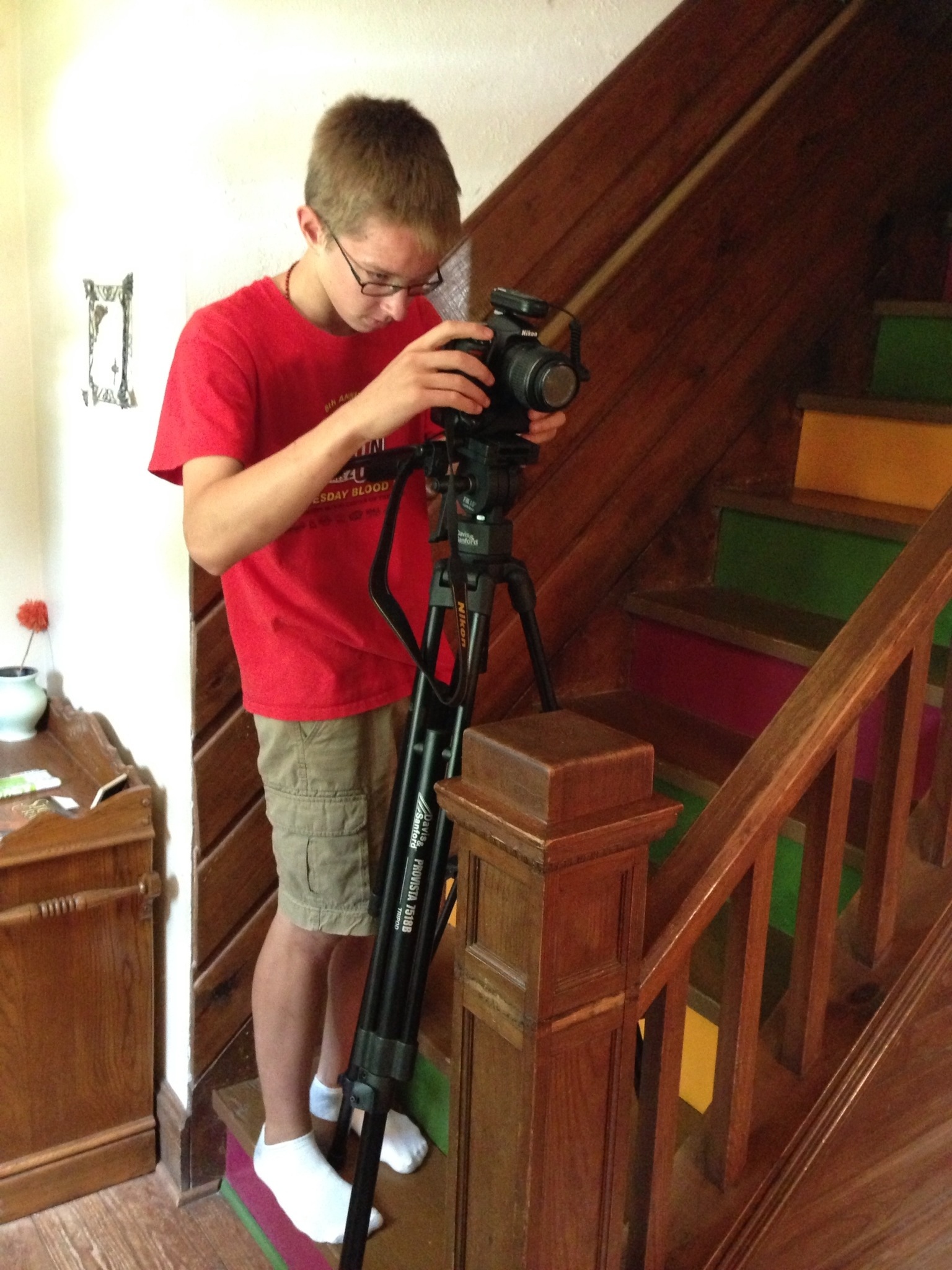 The group photograph photographer was photographed by his father.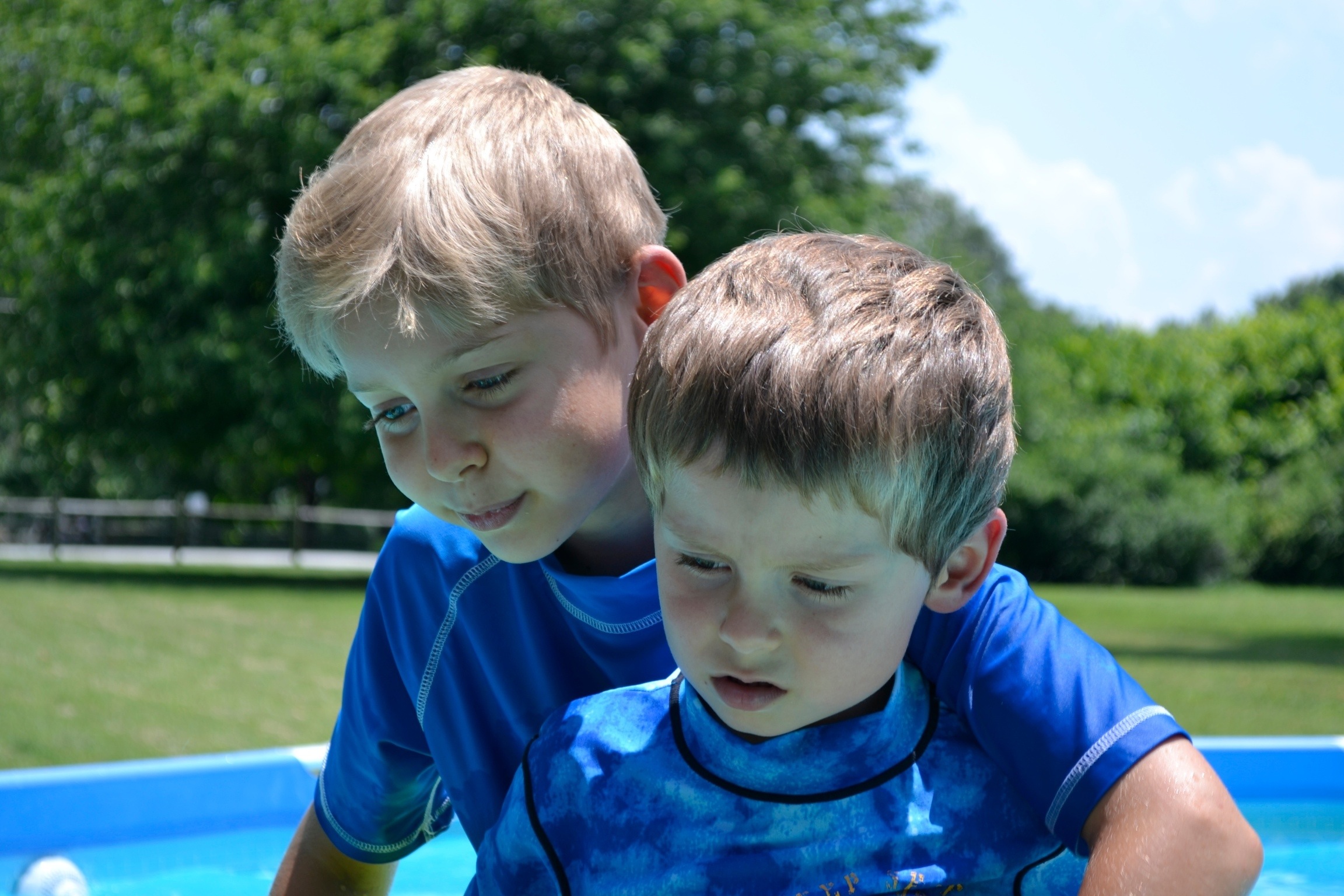 Paul and John concentrating on something in the pool.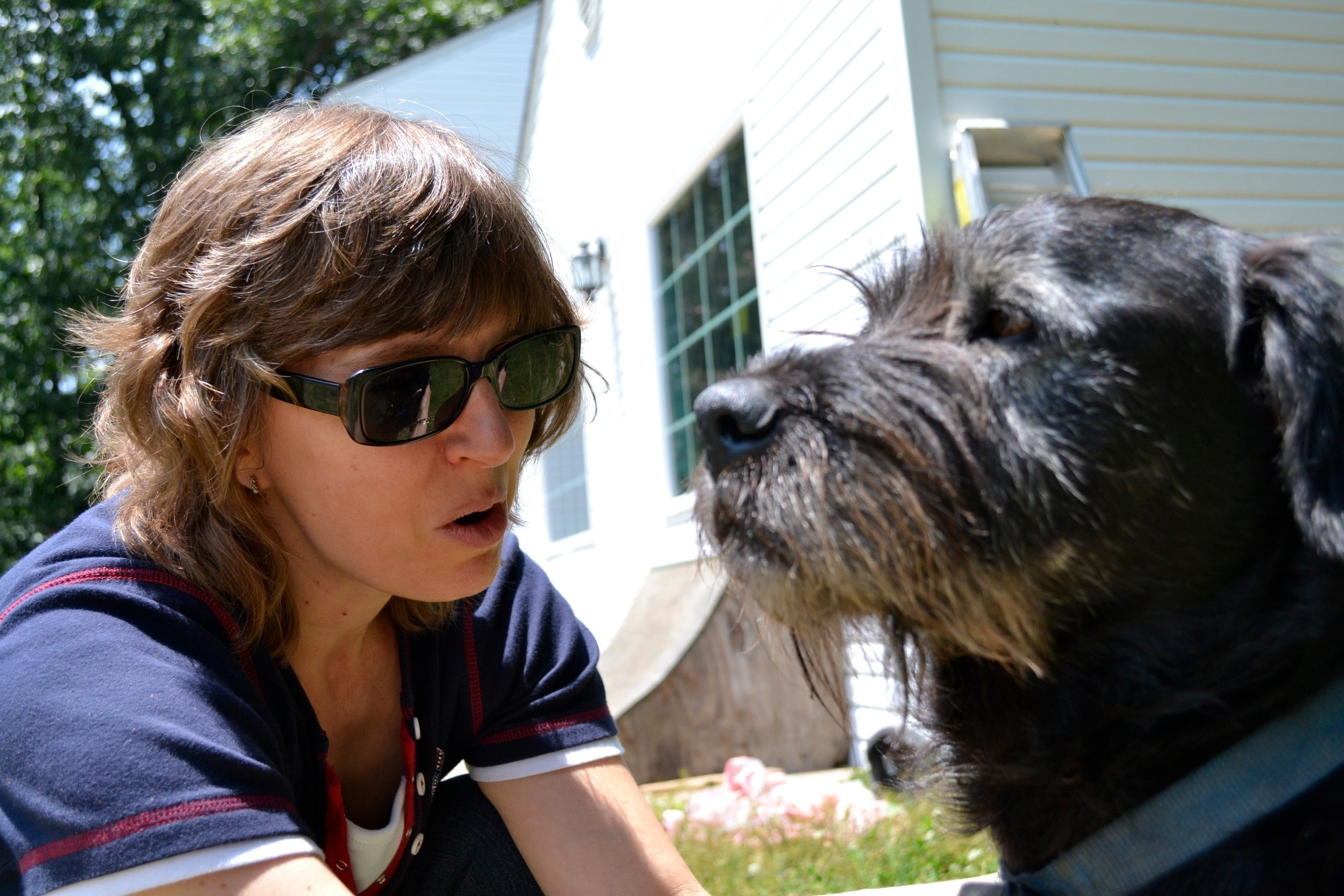 Me and my Buddy. She turned 12 last month and we adopted her 12 years ago next month. She's still miffed at me for making her get a bath last week 😉
Psalm 107:1 NIV, 1984
Give thanks to the Lord, for he is good;
his love endures forever.