Writing words today with the Five Minute Friday writers.
In Between
Start
You would think, I certainly would think, that I would have this summer thing down by now. I've only been doing it a few years.
This year seems different, we are in between trips, which I do not take lightly or for granted. The trip out west was huge and interesting and bonding. The next trip to Virginia, for work, will be a great blessing in a different way.
We are also still in between sorting relationship-marriage-type issues, which is good and hard at the same time. The past four years have been enlightening in an unpleasant, showing how selfish I am kind of way.
And, we are in between school years, trying to figure out who needs what, when and how. With a senior and a kindergartener in the fall, life will be interesting.
I want to enjoy all of the in betweens God gives me!
Stop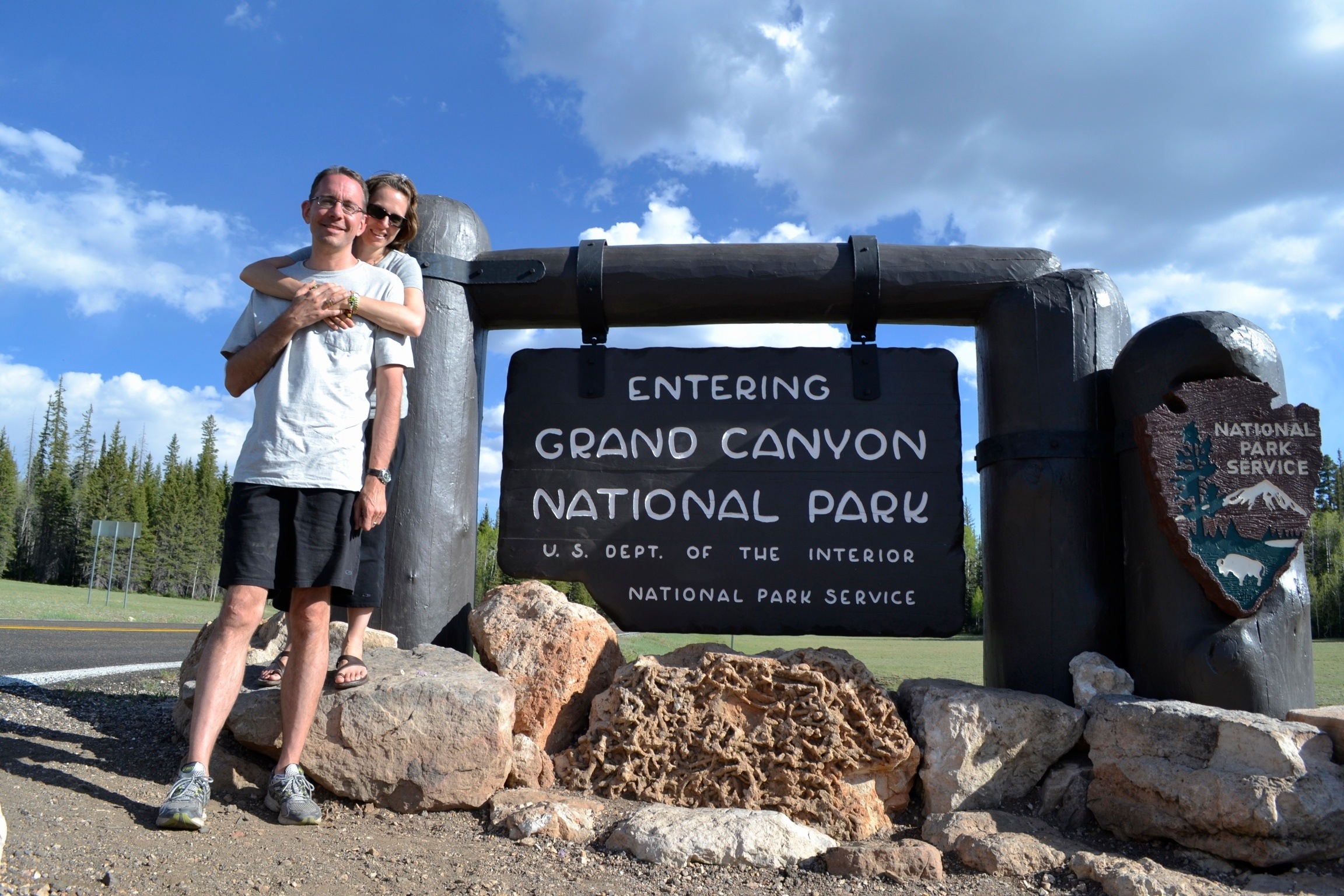 Me and Him, leaving the North Rim. (Yes, I am standing on a rock because I am a foot shorter!)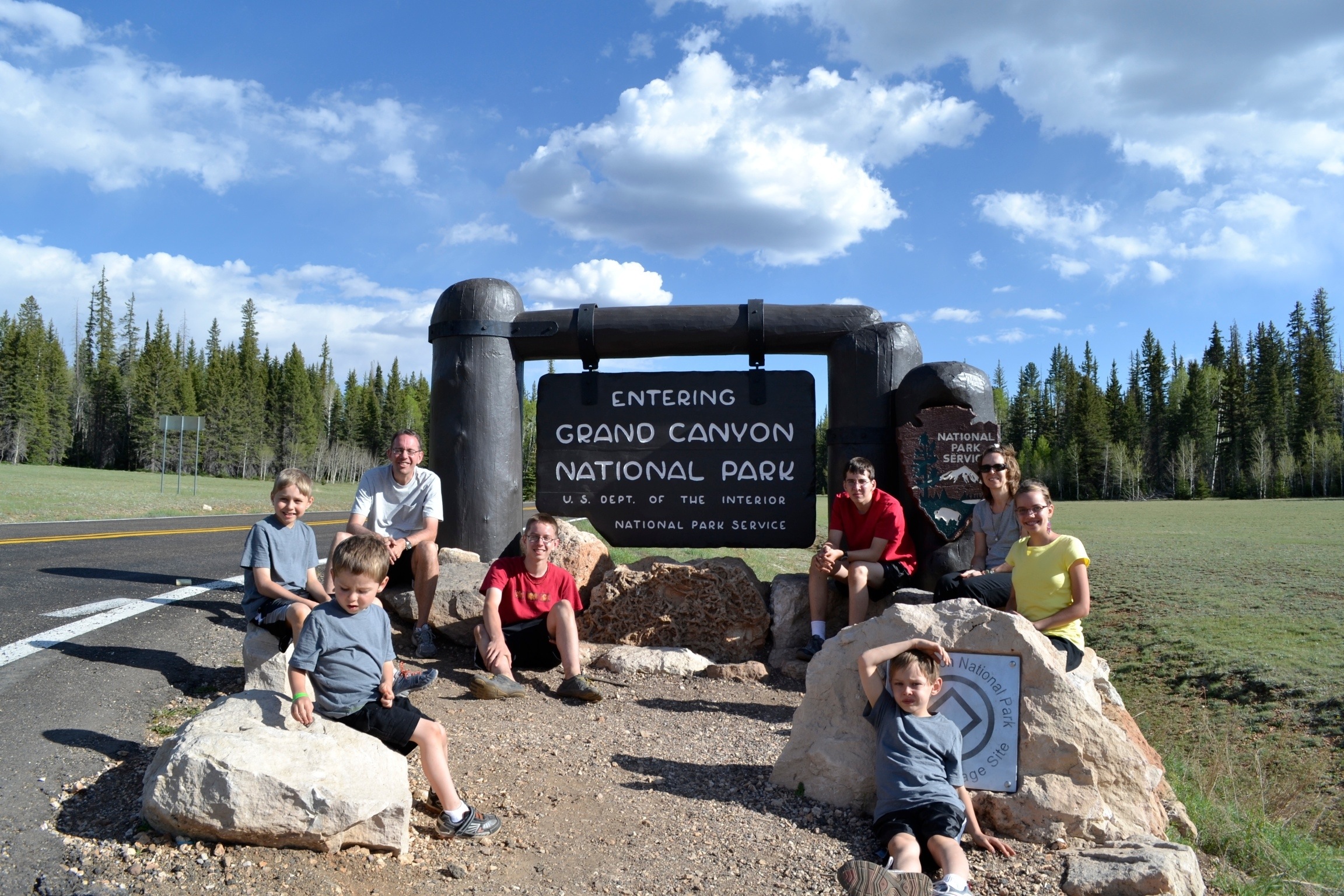 The whole family, enjoying life's in betweens!
James 1:2-8 (NIV)
2 Consider it pure joy, my brothers and sisters, whenever you face trials of many kinds, 3 because you know that the testing of your faith produces perseverance.
4 Let perseverance finish its work so that you may be mature and complete, not lacking anything.
5 If any of you lacks wisdom, you should ask God, who gives generously to all without finding fault, and it will be given to you.
6 But when you ask, you must believe and not doubt, because the one who doubts is like a wave of the sea, blown and tossed by the wind. 7 That person should not expect to receive anything from the Lord. 8 Such a person is double-minded and unstable in all they do.